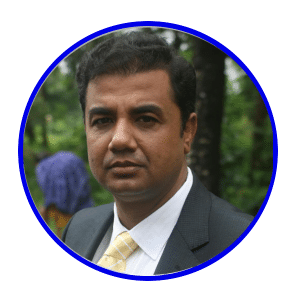 Divyanshu Verma
Divyanshu Verma is Sr. Engineering Manager Intel RnD, Bangalore. He is an alumnus of IIT-Delhi and IIM-Bangalore. Divyanshu has extensively worked in product development organizations and has extensive experience in developing world class enterprise products in technologies such as Linux kernel development, embedded Linux, cyber security, IoT etc. Divyanshu holds 2 patents in the area of memory design and has been speaker at multiple International and National Conferences, such as Linux Symposium Ottawa, OSI Days, IEEE conferences, OpenStack Day etc. Divyanshu is Vice Chair for Open Connectivity Forum( OCF) India chapter, where he contributed towards bringing standardization in IoT. His current areas of interest are AI/ML, Cyber Security, IoT, Wireless communication etc.
Dhiraj Khare
A passionate open source advocate and practitioner, Dhiraj started his career in Media, Sales and Advertising with the EFY Group. Since then, he has led many teams and coached and advised many startups as part of his role as the Sales & Marketing leader in various companies. He is instrumental in establishing Taashee's operations in Bangalore.
Currently he works for Liferay India as National Alliance Manager. In this role, he is working towards creating a strong ecosystem for developers & partners across country around Liferay. foothold for Open Source technologies in the government sector. He is involved in many ongoing eGovernance projects in Southern and Western states of the Indian sub-continent.
Dhiraj holds a Bachelors degree in Computer Science Engineering. He has deep understanding of various Database, Platform, Middleware and Cloud technologies such as Postgres, Jboss, OpenStack, RHEV, Vmware, Cloud Forms and Nagios. He has been associated with Open Source India for more than seven years.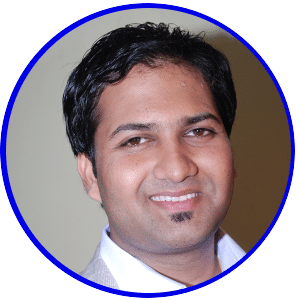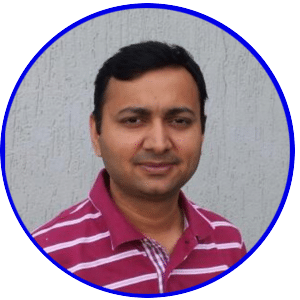 Janardan Revuru
Janardan Revuru is JavaScript evangelist and open source contributor. He is a Computer Science Engineer and MBA in Marketing. He has been working on Software Defined Data Center (SDDC) and Data Protection (DP) management software products at HPE & Dell EMC. He is passionate about web technologies, open source software and agile software development. He has been author and speaker at national and international conferences. He is currently web community evangelist in Microsoft Web Technology Advisory Group and co-organizer of the most popular JavaScript Meetup which has 3000+ members.
Srivathsa NS
Srivathsa NS is an Engineering Director for Stealth™, at Unisys India Technology Centre. He is responsible for providing engineering leadership to development of products related to Network Security, Cloud and Biometrics. He has more than 20 years of development experience in Operating Systems, High Performance Computing, Open Source, Systems Management, Servers, Storage and Security with several leading product companies. Prior to joining Unisys, Srivathsa led engineering teams responsible for Dell's Systems Management as well as Enterprise Linux on Dell Servers. He was also part of HPC groups in Dell and Sun Microsystems. He started his career at Indian Institute of Science, in their Supercomputer Research Centre. Srivathsa has a Masters in Computer Applications and a MS in Software Systems. He did a Senior Management Program from Indian Institute of Management Calcutta (IIMC).
He actively participates in the technology community, through keynote talks, panel discussions and as a guest speaker. He is interested in the business and economics of Open Source. He has also helped build careers associated with open source, apart from giving talks on open source careers. He has been one of the advisors to the Open Source India conference between 2010-2013, and is glad to be involved this year too.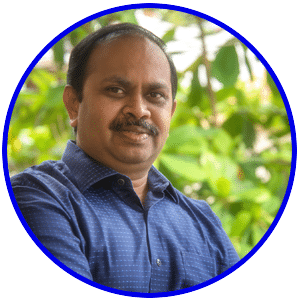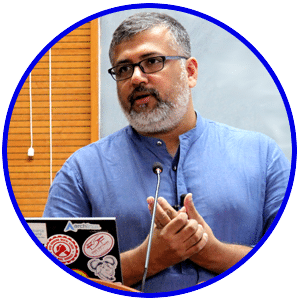 Abhas Abhinav
He is the founder of DeepRoot Linux, an eighteen-year-old Free Software Business that provides support, services and solutions for Free Software deployments. DeepRoot Linux builds mail servers and clusters, provides hosting & support for a variety of Free Software tools and helps organisations of all sizes choose self-hosting for their infrastructure in general. They have helped more than 500 organisations build their infrastructure using free software. DeepRoot Linux has special initiatives for educational institutions to help them integrate FOSS into more aspects of their operations.
As the founder of a one-person company called Mostly Harmless, Abhas experiments with and builds Free/Open Source Hardware (like hackable mechanical keyboards), self-hosted IoT solutions and strategies for using and distributing software and hardware with freedom.
Abhas is a member of the board of directors of the Free Software Foundation, India and has been a participant in the community in India for many years. He advises colleges, govt / defence organisations and start-ups on using, building and adopting free software as a "way of life".
He sometimes shares his thoughts at abhas.io.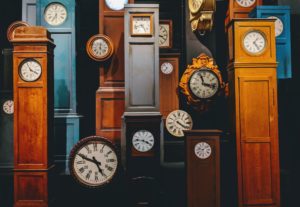 What's happening on which day? Which tracks? Which passes? Everything is UP on our website now! Check out, here.
Read More »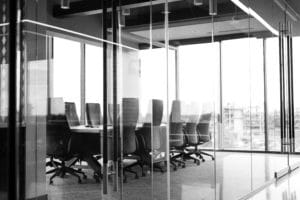 ACCELERATING PARTNERSHIPS WITHIN OPEN SOURCE ECO-SYSTEM Why are Open Source brands experiencing such high growth, and seeing their valuations increase? What are the business opportunities
Read More »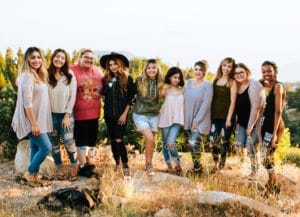 Is India only a 'consumer' of Open Source or has it started contributing back? What are the factors motivating Indians to contribute back? Which ones
Read More »