5 ways you can install Debian on your computer (with automation)
5 ways you can install Debian on your computer (with automation)
To offer multiple non-standard ways of installed Debian on a computer so that, no matter what the situation, people are always empowered to install Debian — additionally, we can demonstrate how to automate and program the Debian installer.
Speaker/Instructor:
Abhas Abhinav, Founder, DeepRoot GNU/Linux
Time: 03:30 PM to 06:30 PM
Venue: Workshop Room 2, NIMHANS Convention Centre, Bangalore.
Fee: Rs. 3999/- (Limited seats available)
Who can attend this workshop?
Anyone who wants to be more capable in installing and using Debian and in more situations
What all will be covered in the workshop
The workshop will cover below topics and live demo
Standard ways of installing Debian (console & graphical methods)
Network install with a minimal netinst image
Network install via network booting using ipxe
Installation using serial consoles
Installation automation using Debian CDD (custom debian distributions)
Installation automation using preseed files
Benefits/Takeaways of this workshop for the attendees
Really understanding how to install a Debian OS in multiple ways offers unprecedented flexibility and power. It offers deeper insight into the OS installation process, how to automate it and install the OS irrespective of the constraints.
Abhas is the founder of DeepRoot GNU/Linux, a nineteen-year-old Free Software Business that provides support, services and solutions for Free Software deployments. DeepRoot Linux builds mail servers and clusters, provides hosting & support for a variety of Free Software tools and helps organisations of all sizes choose self-hosting for their infrastructure in general.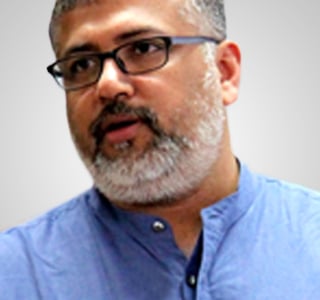 Abhas Abhinav
Founder, DeepRoot GNU/Linux