What is new on OWASP Top 10
What is new on OWASP Top 10
Understand OWASP (Open Web Application Security Project) Top Ten and implementation recommendation. Hands-on secure coding with application security training module (Around 15 to 22 exercises with use cases/ scenarios provided)
Speaker/Instructor:
Lesley Tai, Senior Solution Engineer, ThriveDX


Date: 29th September 2022
Time: 11:45 AM to 2:00 PM
Venue: Workshop Room 3, NIMHANS Convention Centre, Bangalore.
Fee: Rs. 2999/- (Limited seats available)
Attend, and get 100% Cashback! *
*Attend this workshop to get 100% cash back on the amount that you have paid for this specific workshop. Offer only applicable to working professionals. The fee will be refunded within 7 days after attending the workshop.
Who can attend this workshop?
Any WEB developer keen to understand more on OWASP top 10 frameworks, It also serves as a refresher workshop for developers.
What all will be covered in the workshop
– High-level concept and framework on OWASP top 10.
Benefits/Takeaways of this workshop for the attendees
– Understand the OWASP top 10 vulnerability framework apply to WEB development to mitigate the risk by using the right concept.
Pre-requisites: (BYOD)
No prerequisite since the workshop will be at a high level and the hands-on session may require the user to bring their own notebook to log in for the secure coding exercise.
IMPORTANT: This is a BYOD workshop. Attendees need to bring their own Laptop to try the hands-on instructions.
Lesley is a Senior Solution Engineer at ThriveDX with over 15 years of experience in the network and cybersecurity industry. He spent a considerable amount of time studying and understanding human behavior and psychology in cybersecurity. His expertise in cybersecurity and social engineering has helped organizations protect their most important assets from criminal threats. Social engineering attacks have risen to be the #1 cause of all security breaches in the world. His distinguished international recognition certificates are CISSP, CCSP, CSSLP, CCISO, CASP, and SACP.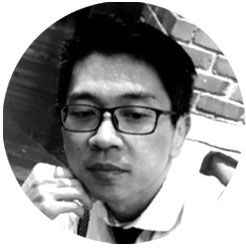 Lesley Tai, Senior Solution Engineer, ThriveDX