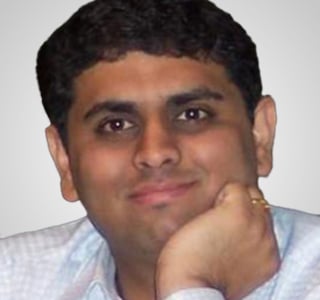 Ravi Trivedi
Designation: Founder
Company: PushEngage
Topic: WRITING SCALABLE AND MODULAR CSS CODE FOR FRONT END
Track: Workshop
Date and Time: 18th October 2019 11:15 AM to 01:30 PM
Hall: 1
About Speaker
Mr. Ravi Trivedi is the founder of PushEngage.com, a leading platform for browser push notifications, which is currently live in 125+ countries. Earlier he founded CouponRani.com, a top coupon site in India with over 1M unique visits. He is a growth marketer, with hands on marketing experience with running online businesses in India and US.
Ravi has also co-authored the book Web Services Security, and participated in creating web services standards. He holds a Patent for "System and Methods for Recommending Third Party Services". He also does angel investments and has made 7 investments in digital startups. Ravi completed his MBA from Duke University, Fuqua School of Business and has a Masters in Computer Science from Indian Institute of Science, Bangalore.
About Talk
The workshop will introduce SCSS(Sassy CSS), Readability, maintainable, scalable CSS style organization by leveraging different methodologies like (OOCSS, Atomic CSS, BEM). It will be a very useful session for any Front End Developers, UI Engineers, Design Engineers, or any body interested in code organisation. The attendees should have basic awareness of CSS, build systems like webpack/grunt/gulp, html.