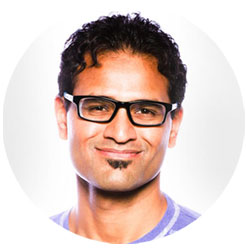 Lead Developer Advocate | Google Cloud
Open Source, Open Data, and Open Cloud
30 Sep 2022 | Time: 10:00 to 10:45
Prashanth is a Developer Advocate with Google Cloud and leads the Cloud Developer Advocacy team in India. In past life, he has built enterprise software at SAP, helped enterprises with Digital Transformation, and engineered products at Google.
During the day, he spends time learning about and teaching cloud-native development patterns and enjoys working in the areas of Containers, Serverless, CI/CD, and API ecosystems.
At leisure, he enjoys learning languages be it programming languages or spoken languages; though he prefers the latter as it doesn't have a new one being created every few months.