Keynote
MySQL 8.0 = NoSQL + SQL
Attend this talk to hear why MySQL is the open source database of choice for business leaders, IT executives and system architects. With the official release of version 8.0, MySQL is the only database to offer both SQL and NoSQL data access – delivering the best of both world's to DevOps teams. We will illustrate how MySQL helps our customers shorten time to market, reduce IT costs, and increase revenue growth – all while providing features of being secure-by-default, offering advanced encryption authentication and more. Mr Tomas Ulin will talk about the focus, strategy, investments and innovations evolving MySQL to power next generation Web, mobile, Cloud and embedded applications. He will also discuss the latest and the most significant MySQL database release ever in its history, MySQL 8.0.
Date: 12th October 2018
Time: 2:30 to 3:15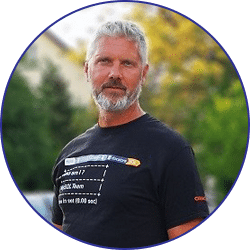 Tomas Ulin has been working with the MySQL Database team since 2003, and is currently employed by Oracle, based in Sweden. He is Vice President for the MySQL Engineering team, responsible for the development and maintenance of the MySQL related software products within Oracle, such as the MySQL Server, MySQL Cluster, MySQL Connectors, MySQL Workbench, MySQL Enterprise Backup, and MySQL Enterprise Monitor. Prior to working with MySQL he has a background in the telecom industry, working for the Swedish telecom operator Telia and Telecom vendor Ericsson. He has a Masters degree in Computer Science and Applied Physics from Case Western Reserve University and a PhD in Computer Science from the Royal Institute of Technology.