From Concept to Code: Accelerating Generative AI Performance
20th OCT 2023 | 03:30 PM to 05:00 PM
Venue: Workshop Room 1, NIMHANS Convention Centre, Bangalore
This workshop delves into the challenges faced in AI development and model deployment across various hardware. It introduces OpenVINO as a solution, showcasing its potential in accelerating Generative AI tasks. Attendees will explore the developer journey with OpenVINO, gaining insights into overcoming deployment hurdles. A hands-on demonstration on stable diffusion with OpenVINO will underline its efficacy in enhancing Generative AI performance, providing a practical understanding of translating conceptual AI models into optimized, deployable solutions. Through this interactive session, participants will grasp how OpenVINO acts as a catalyst in bridging the gap between AI development and seamless deployment.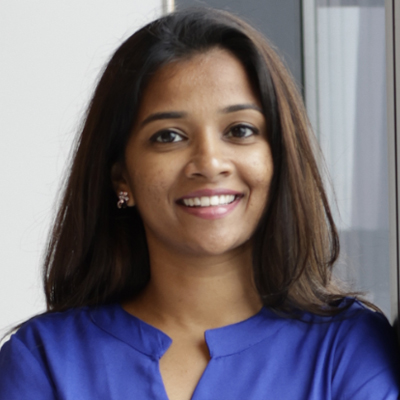 Anisha Udayakumar
AI Software Evangelist (APJ), Intel
Benefits/Takeaways of this workshop for the attendees
A comprehensive understanding of OpenVINO's capabilities in accelerating Generative AI models.
Practical experience in optimizing and deploying a Generative AI model with OpenVINO.
Insights into overcoming common deployment challenges faced in the AI development lifecycle.
Networking opportunities with fellow developers and experts in the AI community.
Enhanced readiness to translate conceptual AI models into deployable solutions, particularly in the realm of Generative AI and large language models.
Process of Swags distribution:
The swags will be distributed towards the end of the workshop. Attendees who actively participate, ask questions, and complete the hands-on session will be prioritized for swag distribution. Additionally, we will have a social media engagement activity where attendees can share their workshop experiences with a designated hashtag to be eligible for additional swags.
Jeeva S. Chelladhurai, CEO, Comorin Consulting ServicesFounder & CEO of Comorin Consulting Services, Technical Author, Trainer and Speaker with over 25 years of experience. He and his team are currently partnered with various clients across the globe on their digital transformation journey using business process automation, infrastructure automation, microservice architecture, end-to-end DevOps pipeline automation and full stack product development.He is a prominent technical speaker and a host for multiple technical forums. He has authored a few technical books on Docker and advocates DevSecOps adoption across the organization. He has managed strong Research and Development teams to build cutting edge products by leveraging the latest in technological paradigms and concepts. He has also led various software development teams and has worked under various acclaimed organizations like IBM, Siemens, Cabletron System and Indian Institute of Technology, Bombay. He holds a Master's Degree in Computer Science from MS University, India and PG Diploma in Project Management from Boston University, USA