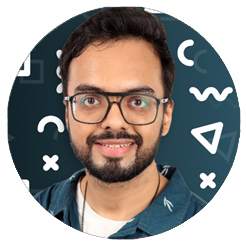 Lead Member of Technical Staff | Salesforce.com India Pvt Ltd
GitOps Mastery: Declarative Configuration Management with Kubernetes
Unlock the power of GitOps and Kubernetes for seamless declarative configuration management in cloud-native applications. Learn to synchronize Kubernetes with Git, enhance collaboration, and streamline operations. Gain practical insights, best practices, and real-world use cases to boost efficiency and reliability in your DevOps journey.
19 Oct 2023 | Time: 03:30-06:00
I'm Mayank Raj, a Lead Engineer at Salesforce. I specialize in creating resilient, large-scale infrastructure and am experienced in AI/ML, Big Data, and emerging tech like AR/VR and Voice. At Salesforce, I focus on enhancing security and implementing cryptography across the ecosystem. My passion is high-performing AI/ML and Big Data solutions, and I excel in designing scalable, cost-effective systems. I've contributed to open source projects, including Firefox, and have experience in AI, particularly TensorFlow.js. In my career, I've worked on graph engines, highly available systems, and led teams from small to large, delivering efficient solutions, from clickstream apps to real-time web sockets.