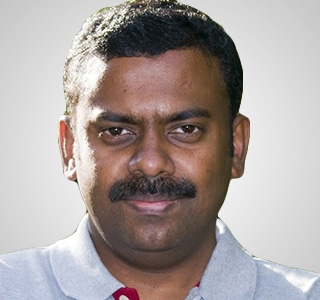 Sanil Kumar D
Designation: Chief Architect & Tech Lead OpenSDS, Head India OpenSDS, KubeEdge Maintainer
Company: Huawei
Topic: INTELLIGENT DATA MANAGEMENT USING OPEN SOURCE
Track: Workshop
Date and Time: 17th October 2019 11:15 AM to 01:30 PM
Hall: 4
About Speaker
Sanil has over 19 years of Industry experience in Linux, FileSystems, Open Source, ARM Ecosystem, Cloud and Emerging Technologies(like Edge Computing, BlockChain, Distributed Computing). He holds multiple patents,published papers & presented in international conferences, core member in IEEE Roof Computing 1931.1 and represented Huawei in Linux Foundation Yocto Project Advisory Board. He is an Open Source enthusiast who likes to explore open ideas and technologies. Currently focusing on the technology and ecosystem development for Linux Foundation project OpenSDS.
About Talk
Data and Data Management are a critical part of any technology trends today, be it AI, Big Data, Blockchain, IoT, Cloud, Docker/Containers, Edge Computing and so on! In this workshop we will be covering a detailed hands-on on Intelligent Data Management features. The session also covers setup from scratch, usage and development. We will be taking kubernetes platform as an example through out the workshop for the hands-on (but not limited to).
This workshop will enable you to understand/develop and contribute to data management features like data/storage provisioning, multi-cloud, orchestration, telemetry, anomaly detection, data migration etc. This session will also give you a recap on open source, how to contribute & grow, with a basic hands-on as well.