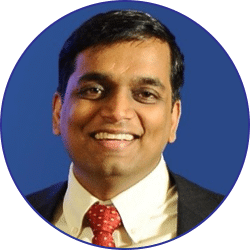 Name: Vineet Agrawal
Designation: Co-Founder
Company: Seraro & Akwa
Topic of Talk: Panel Discussion Open Source Powered Businesses
About the Talk: The discussion will revolve around how do businesses use the power of Open Source to succeed
About the Speaker:
A serial innovator who creates and captures value by nurturing leaders, teams, and ideas through design thinking, storytelling and creating a culture of learning. He is a co-founder of Akwa. Akwa is an AI-based IOT platform which transforms products into "Smart Products". Besides technology, he love to work with kids. he regularly conduct STEM workshops with a mix of coding, robotics, electronics for young kids. He belives that the children are future and investing in them will create thought leaders and ultimately have a positive impact on our society.
Open Source India (OSI) is an attempt by the team at Open Source For You magazine in partnership with India's Open Source community and industry—to bring various stake-holders under one roof.
The mission of OSI is simple—to accelerate development and deployment of Open Source in India, and beyond.