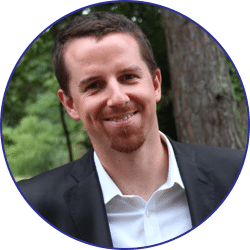 Name: Vincent FUCHS
Designation: Technical architect
Company: Societe Generale GSC
Topic of Talk: How to easily keep dozens of code repositories consistent ?
About the Talk:
Challenge : with the move to microservices that a lot of teams are undergoing, we end up managing dozens of code repositories (vs just a couple before), and some tasks that we were doing manually are now becoming very time consuming -> consistency of the repositories, and eventually of your platform, suffers. During the talk, I will explain in details the challenge (I am sure a lot of people can relate), and give a live demo of the 2 tools – since it's opensource, audience can try it in their perimeter and give feedback / contribute
About the Speaker:
14 years experience in IT in finance domain, I've been a support analyst, a java developer, a tech lead, a CI-CD coach, and lately a technical architect, for Societe Generale (for past 12 years). I have worked in Paris, New-York and I am based out of Bangalore for past 4 years. Since I started my career, I always had a keen interest on opensource, mainly as a user. For past couple of years, I've become a contributor, first on some libraries that I was using, and more recently a maintainer on the 2 projects I am proposing to present.
Open Source India (OSI) is an attempt by the team at Open Source For You magazine in partnership with India's Open Source community and industry—to bring various stake-holders under one roof.
The mission of OSI is simple—to accelerate development and deployment of Open Source in India, and beyond.