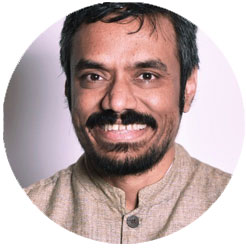 Chief Solutions Officer | Tibil Solutions
Unveiling Business Data Observability: Harnessing Open-Source Technology Building Blocks for Actionable Intelligence
Delving into the architecture that supports scalable data observability, the talk explores the integration of open-source components and technologies. It sheds light on crucial aspects like data collection, storage, processing, and visualization, providing attendees with a holistic view of the architecture's inner workings.
Moreover, the session offers a comprehensive overview of the indispensable open-source tools and platforms that enable businesses to scale up their data observability endeavors and extract actionable insights. From cutting-edge data streaming solutions to robust monitoring and alerting frameworks, participants will discover a treasure trove of open-source resources to extract actionable insights from their data.
This talk equips its audience with the knowledge and strategies required to harness the full potential of their data resources, transforming raw data into actionable intelligence within an open-source ecosystem. This talk would be your gateway to achieve data observability excellence with a focus on actionable intelligence that drives informed decision-making.
20 Oct 2023 | Time: 01:00-01:30
Vijay has more than two decades of experience in designing, developing and delivering various enterprise applications. Key sectors include institutional asset management, healthcare, insurance, manufacturing, education and non-profit. Adept at harmonious blend of people, process and tools to create business value.