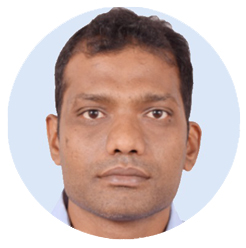 Sr. Solutions Architect | Pure Storage
Enabling AI workloads with OpenCL and CUDA
The session will focus on the influence of AI workloads within contemporary datacenters. 
Exploring how the substantial parallel processing capabilities of GPUs contribute to the acceleration of AI tasks. 
We will delve into the advantages and disadvantages of OpenCL and CUDA. Discuss about advancements in OpenCL that are making significant contributions to the fields of artificial intelligence and high-performance computing. 
By the conclusion, the audience will have fair understanding of AI workload processing and OpenCL.
20 Oct 2023 | Time: 11:45-12:15
Vijay Kulari has more than 17 years of experience in architecting Hybrid and Private Cloud Solutions. His main areas of expertise are VMware product ecosystem, Storage, Network and Container technologies. Currently his role as Solutions Architect at Pure Storage focuses on engineering solutions for Pure Storage platforms.