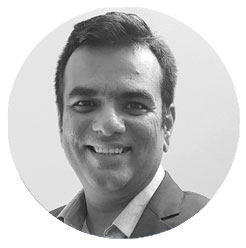 Engineering Leader & Country Head, India, | CodeAndTheory
Open Source Enables Startups
Tentative discussion
–Open source as a business model
–Benefits for startup to go with open source
–Building products on readily available tools and platforms with reduced go to market time
–Challenges and scalability (current, future)
19 Oct 2023 | Time: 03:30-03:45
With over two decades of experience in the dynamic realm of product engineering and leadership, I have consistently driven excellence in delivering large-scale initiatives. For the past two years, I have proudly served as the Country Head for YML, overseeing engineering + operations and contributing to strategic decision-making within the organization.
Throughout my career, I have forged high-performing teams that thrive on innovation and collaboration. My role on the leadership team has afforded me the privilege of shaping the strategic direction of organizations, ensuring sustained growth and competitiveness.
I am passionate about leading innovation initiatives, breaking down silos across domains, and fostering an environment where creativity and excellence are nurtured.