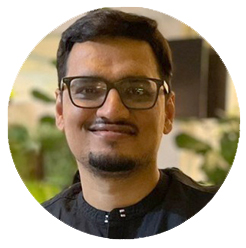 OSS DB Architectures: Building Blocks of OLTP, OLAP and Realtime DBs
The session will help attendees get a sense of the different kinds of open source database, building blocks of their architecture, their strengths and weaknesses as a result of those design choices and ultimately help them
1) find the right database for their workloads.
2) Use the selected database in the right way.
20 Oct 2023 | Time: 11:45-12:15
Shivji has been working on databases and streaming systems for over a decade. Shivji currently heads the distributed data org at Nutanix. Previously, he has worked on organisations big and small, as a software engineer at MySQL Replication, 5th engineer at a startup working on a host of things including microservices, observability infrastructure, cloud and databases, designed and implemented the help chat bot and metadata catalogue for all data at Swiggy (India's Doordash). Very active in the Open Source software community and a regular speaker at Open Source conferences, Shivji has contributed over 25 patches to MySQL and Apache Pulsar open source code bases.