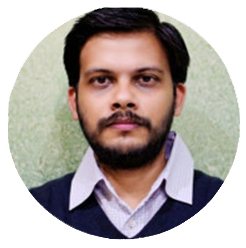 Cloud Architect & Technology Advisor, | OD10
Leveraging the Power of Open Source Headless CMS for Content Management
The workshop will provide an introduction to Headless CMS and highlight its advantages over traditional content management systems. The workshop will have a practical demonstration of Squidex, an open source headless cms, that will include deploying Squidex and connecting it to sample app.
20 Oct 2023 | Time: 03:30-06:00
I am a technology professional with over 18 years of experience managing projects and teams across domains, evolving from traditional datacenters and virtualization to cloud computing, DevOps, and security. I have worked across various roles over these years and have over a decade of experience in cloud technologies such as AWS, Azure, and Google Cloud Platform. 
I have multiple certifications across these platforms and other technologies, such as Kubernetes, Oracle Cloud, VMware, CCSK, and more. I have had the privilege to train thousands of professionals on these technologies since 2013, including professionals from Fortune 500 companies. I have authored a book titled Hybrid Cloud Management using RedHat CloudForm (Packt) and reviewed titles such as Automation Solutions with Chef Automate (Packt) and Google Cloud Platform All-In-One Guide (BPB). I have spoken at conferences such as the Open Source Summit (NA and Europe), Digital Ocean Tide, and AzConf. I quit the full-time corporate world over a decade ago to be able to work on diverse projects and emerging technologies, and have been working independently since then. I recently started a technology consulting and advisory firm called OD10.