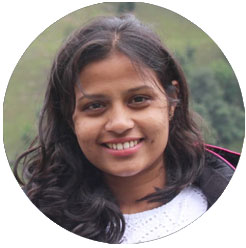 Software Senior Engineer | DELL
Managing a stateful application in K8s using Go Language and Helm.
Workshop covers:
Setting the K8s environment.
Developing k8s stateful application in Go
Lang Deploying code in k8s using Helm deployment manager
The audience will be the aspiring developers who are interested in next generation cloud native technologies.
19 Oct 2023 | Time: 11:30-02:00
Ramya Gogi is working for Dell from past 5 Years , currently she is working as Senior Software Developer. Having a decade of experience with programming language.

She has experience in development with JAVA, Kubernates knowledge in software patterns and practices, experience of the full software lifecycle, and strong attention to details. She is able to work together with teams from other countries and is a supportive, friendly, and hardworking person.