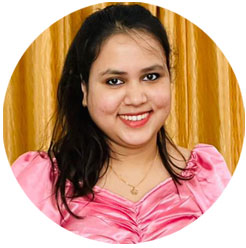 Managing a stateful application in K8s using Go Language and Helm.
Workshop covers:
Setting the K8s environment.
Developing k8s stateful application in Go
Lang Deploying code in k8s using Helm deployment manager
The audience will be the aspiring developers who are interested in next generation cloud native technologies.
19 Oct 2023 | Time: 11:30-02:00
Puja is multi-disciplined Software, Reliability, and Cloud Systems Engineer with almost a decade of experience spanning various client, server and cloud infrastructure technologies.

She has helped organizations like AT&T, Verizon & DELL to accelerate their cloud adoption, optimize their infrastructure, and improve their operational efficiency.

These days she work extensively with the following and more: Go (golang),Container technology (e.g. Docker),Microservice Architectures,Event-driven Architectures, HELM.