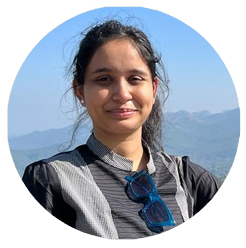 Application Developer | Thoughtworks Technologies
Enabling the ONDC Revolution through Open-Source Accelerators
ONDC is a digital public infrastructure initiative backed by the Govt of India and is conceived to revolutionise the digital commerce landscape in India across sectors like e-commerce, mobility, transportation, financial services etc. It aims to eliminate the need for central intermediaries & other barriers thereby expanding the reach of e-commerce to all types of sellers across the country. ONDC is built on the BECKN protocol and operates on the key principles of unbundling & interoperability. In this talk, we intend to touch upon those key principles & what it takes to build on ONDC.

We will share our experience with building an open-source reference mobility application on ONDC. We will explore how this reference app can be used as an accelerator to develop apps for ONDC mobility, thus helping the buyers and the seller apps to get connected easily. The second accelerator we will explore is an ONDC adaptor which will help accelerate e-commerce sellers on platforms like Shopify, Magento, WooCommerce, etc. to get onboarded to the ONDC network easily.
Key takeaways for the audience:
1. Making the audience familiar with ONDC
2. The promise of ONDC
1. Challenges with platforms
2. Opportunities with ONDC in ecom & Mobility
3.Building for ONDC (I.e. Beckn Intro)
4.Enabling ONDC through open-source accelerators
1.Mobility app
1.goal of the ap
2.Guiding principles for design /implementation
3.key takeaways
2.Ecom adaptor
1. goal of the adaptor
2.Guiding principles for design /implementation
3.key takeaways
19 Oct 2023 | Time: 11:45-12:15
Procheta Bhattacharyya is an Application Developer at Thoughtworks India with hands-on experience in full-stack application building, mainly in frontend development and with a keen interest in understanding the broader context of technology and also the world of open source. With a B.tech degree in Electronics and Communication Engineering from Netaji Subhash Engineering College, Kolkata, Procheta, throughout her career, has always aimed at crafting robust and user-friendly applications. By adopting a user-centric approach, she ensures that every application she builds, tries to cater to the needs and preferences of its intended audience. With a blend of technical expertise and empathy, she aims at creating innovative solutions that not only excel in functionality but also contribute positively to the world.