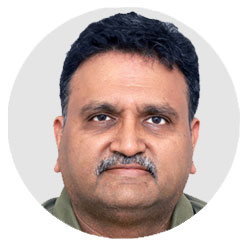 Open Source Enables Startups
Tentative discussion–Open source as a business model–Benefits for startup to go with open source–Building products on readily available tools and platforms with reduced go to market time–Challenges and scalability (current, future)
19 Oct 2023 | Time: 03:30-03:45
IIT Post graduate possessing 27 years of experience in the fields of Angel investment, Data analytics, Data
Quality Improvement, Catastrophe risk assessment and Civil engineering.
In last 3 years as angel investor, I invested in more than 30 start-ups through investment funds across various sectors including Health-tech, Agri-tech, Fintech,
Retail, SAAS, Ecommerce, Edutech and HR-tech.
Already exited in 4 start-ups with very high return. In start-ups, I am part of lets grow group and help them grow and mitigate their risks in operation management, strategic planning etc.