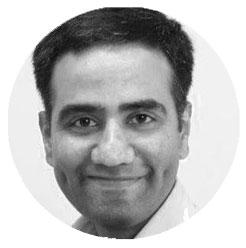 Principal Solutions Engineer | GitHub
Building an App alive with Generative AI
Join us for an exciting and interactive Copilot Workshop, where learning meets fun in a hands-on environment! Our workshop is designed to not only enhance your productivity but also ensure that your Non-Functional Requirements (NFRs) are not just met but exceeded.
19 Oct 2023 | Time: 11:30-02:00
Mohan is a Principal Solutions Engineer at GitHub. As a kid, Mohan dreamt of being a magician who could manifest things out of thin air. And chose to be a developer since they can build ideas out of nowhere :).
In a career spanning over nearly 2 decades – multiple geos, verticals and segments, Mohan was fortunate to have many firsts to his credit. These include building some of industry's first e-Banking platforms, and cloud management platforms in a start-up mode with a successful exit. Mohan currently lives in Bangalore, with his wife and kid and when he is not working, loves to spend time in nature running, or tending to his farm.