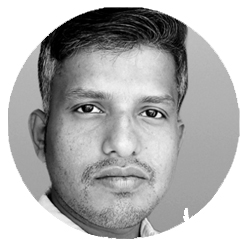 Laxminarayan Chandrashekar
Principal Software Engineer, | Siemens Technology Services
Embracing inner sourcing towards open sourcing
We will explore on how Siemens embraced inner-sourcing as a means to move towards open sourcing and the success we achieved along the way. 
Also we will explore the key areas to focus for any organization to start adopting open source mindset and way of working
19 Oct 2023 | Time: 01:00-01:30
Principal software engineer with Siemens having over 12 years of experience in engineering front-end applications. Also have experience with backend applications, IT infrastructure engineering, Lean Six Sigma Black Belt and mentoring/coaching.