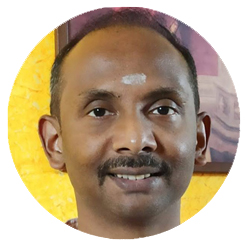 Principal Data Scientist, | Thoughtworks Technologies
The Rise of the Open Source LLM's and factors for Enterprise Success:
The Rise of the Open Source LLM's and factors for Enterprise Success:
In the world of natural language processing for text, image, audio and video, LLM's have emerged as the adaptable tech for the enterprises. Most of the enterprises consider LLM's as a de-facto, for task enablement and productivity accelerator. With enterprises adapting this tech, there is a need for democratisation in this space. Open source LLM's plays a major role to bring excitement to this democratisation journey. 
In this session, we expect to excite the audience by sharing our thoughts and experiences about open sourced LLM's landscape, when and why you should consider open source LLM's, what it needs to start the LLM's journey for a small/large enterprises, best practices to be considered in the implementation.Outcomes of this talk:a) Landscape view of the open-source LLM ecosystemb) "Canvas for enterprises" to apply their context and make decisions about implementing open source LLM'sc) Prep for the LLM journey with respect to people, infra and stakeholdersd) Learnings and crucial factors to consider while implementing this journey for enterprises.
19 Oct 2023 | Time: 04:00-04:30
Karrtik is a Principal Data Scientist at Thoughtworks. He has over 23 years of expertise in the industry. He is passionate about NLP, Graph Machine Learning, and Causal Inference. He is one of the key leaders helping TW navigate the GEN AI wave. He also wears different hats time to time, some of which include helping clients build a successful AI Strategy, building effective MLOps ecosystem, coaching CXO's, etc. He is an innovator and always looks for opportunities to make a difference in the society using his AI skills.