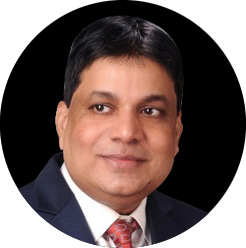 Head of Customer Solutions Management | Amazon Web Services
OpenSource AI/ML - AWS and India opportunity
AI/ML is the new normal. As customers accelerating their digital transformation journey, AI/ML is playing a catalyst role in reshaping the business and reimagining the industry. The strategies and best practices in driving machine learning innovation, model sophistication, ML-powered use cases and Responsible AI are the key theme of the session. By adopting the practices covered in this session, you can jumpstart your AI/ML adoption, enhance customer experience, improve business operations and accelerate time-to-value. The session also highlights changing facets and emerging trends, AWS mission in India and how we all can come together to make opensource AI/ML a reality.
19 Oct 2023 | Time: 10:00-10:45
Dr. Biswajit Mohapatra is Head of Customer Solutions, India and South Asia at Amazon Web Services. Biswajit is alumnus of IIT Mumbai and Ex-IBM Executive. He is a thought leader in digital transformation with excellence in Strategy Consulting, CXO Engagement, Complex Program Management, Practice Development, Technology Innovation and Building Inspired Teams. Biswajit is recognized as Most Admired Global Indian 2021 and received 20+ CIO Awards. Biswajit loves creating compelling customer value propositions leveraging Cloud, Data, Security, Blockchain, AI/ML and Cognitive Automation. Biswajit is Advisor to Asian African Chamber of Commerce and Industry, Member Board of Studies at Symbiosis University, Governing Council Member – CII CDT (Centre for Digital Transformation) and DevOps Institute Global Ambassador. Biswajit has 4 patents on Cloud Technology, 10+ publications on Digital Transformation and is a regular speaker in national and international conferences on nextgen technologies.