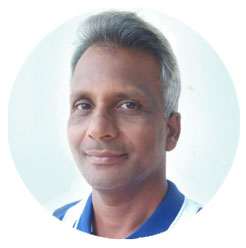 Dharmanandana Reddy Pothula
Security Architect Partner, | Caze Labs
Cloud Native Security in GPT Days!
Let us discuss on the Cloud Native Security state, primarily from Kubernetes perspective. The trends, challenges and what we could do to provide improved solutions for security with the help of AI/GPT.
20 Oct 2023 | Time: 04:00-04:30
Dharmanandana Reddy, a distinguished cybersecurity expert with 23 years of industry experience innovating AI-Driven cybersecurity, IP, and Application Security solutions. With an outstanding career spanning global tech giants, Dharma has a unique expertise in threat detection, threat intelligence, cloud security, SOC, and IP Security. He holds six IP security patents, has presented at prestigious conferences such as IEEE, IETF, UIBS and ESC, and led the design of robust cybersecurity platforms. Additionally, he's dedicated to educating and mentoring others through online courses. Dharma's advanced degrees in AI & ML and Computer Networks, along with numerous cybersecurity certifications, continually propel him to the forefront of AI-Driven Cyber Security innovation.