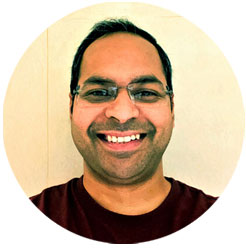 Director of Engineering | Microsoft India Pvt Ltd
SONiC – The Future of Networking OS
SONiC (Software for Open Networking in the Cloud) is the switch NOS powers Azure Global Clouds A Debian Linux-based NOS supported by ~120 switch platforms and all major ASICs, adopted by top cloud providers, and >10 enterprise companies. Due to this rapidly expanding customer interest and commercial ecosystem, there is a strong possibility that, during the next three to six years, SONiC will become analogous to Linux as a server OS, allowing enterprises to standardize on an NOS that is supported across hardware vendors. This creates opportunity for innovation in the same manner that Linux-based tooling and Linux expertise propelled benefits for customers — Gartner Report 2021. Industry research predict $5B~$8B network switch market on SONiC.
20 Oct 2023 | Time: 14:45-15:15
Ashay Krishna is Director of Engineering at Microsoft in Azure networking division. He has more than 16-year experience in driving networking, software, and data science projects. He is passionate about learning new things and contributing to open sources communities. He has submitted paper in Sigcomm about Tor Failure Prediction with Open source software as well as he has been in panel of India first SONIC conference.