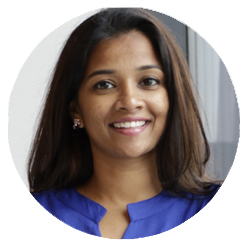 AI Software Evangelist (APJ), | Intel
From Concept to Code: Accelerating Generative AI Performance
This workshop delves into the challenges faced in AI development and model deployment across various hardware. It introduces OpenVINO as a solution, showcasing its potential in accelerating Generative AI tasks. Attendees will explore the developer journey with OpenVINO, gaining insights into overcoming deployment hurdles. A hands-on demonstration on stable diffusion with OpenVINO will underline its efficacy in enhancing Generative AI performance, providing a practical understanding of translating conceptual AI models into optimized, deployable solutions. Through this interactive session, participants will grasp how OpenVINO acts as a catalyst in bridging the gap between AI development and seamless deployment.
20 Oct 2023 | Time: 03:30-05:00
Anisha is an AI Software Evangelist at Intel, with a focus on the OpenVINO™ toolkit. In her prior role as an Innovation Consultant at a notable Indian IT service and consulting firm, she guided numerous business leaders on leveraging emerging technologies for future business ventures. She has a rich history of exploring next-gen technologies like AI, Extended Reality, and 5G, to devise innovative solutions addressing business challenges. Particularly drawn to the visual, Anisha has a knack for crafting computer vision-based solutions and proof of concepts. Her recent projects include delivering vision-based algorithmic solutions that significantly contributed to a global retail client's sustainability objective.
Now at Intel, Anisha's mission is to enrich the developer community by showcasing the potential of OpenVINO in enhancing their AI journey. She thrives on engaging with developers, fostering a deeper understanding and utilization of OpenVINO toolkit to ignite novel AI solutions. Anisha is a lifelong learner and an innovator, always eager to explore and share the transformative power of technology with the developer community