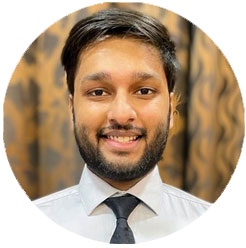 Technical Account, Manager Searce
Progressive Delivery on Kubernetes with Argo and Istio
There are multiple strategies to push a new release to your prod environment. In this talk ,we shall cover those strategies, understand why it is difficult to implement them in Kubernetes and how to do canary release on Kubernetes with Istio and Argo Rollouts. There shall be a demo as well which shall demonstrate this.
19 Oct 2023 | Time: 05:00-05:45
Animesh is a multi cloud certified DevOps Engineer and Cloud Architect. He works with Enterprise clients building highly complex systems that scale to millions of users. Animesh is a frequent speaker at meetups and conferences and writes blogs on the latest technologies.