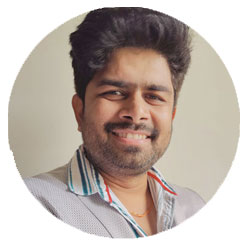 Co-Founder, CTO & Director | Caze Labs Private Limited
Let us do Kubernetes Monitoring along with AI-powered Observability!
Are you interested in monitoring? Are you eager to deploy a Kubernetes cluster and want to start k8s monitoring? Want to understand the difference between monitoring and observability? You want to know more about Kubernetes metrics, how to get this data to Prometheus and in turn visualize it through Grafana? Then this workshop is for you!
We will have some bonus tips on some deeper aspects of k8s monitoring, customization of visualization and open telemetry and also potential next steps you can take!
Finally, pointers on the state of cloud-native observability, AI/ML to get deeper and faster insights, and how it can help your career or business!
20 Oct 2023 | Time: 11:30-02:00
Amit has a decade of industry experience on Distributed system, Cloud & Edge computing, Virtualization, Cloud Services, Blockchain and Linux system. He Co-founded Caze Labs Private Limited in May 2023, to build innovative solutions based on open source and technology (Observability, Cloud, AI, Cyber Security).
He has been working as an open source enthusiast and associated with open source ecosystems like Linux foundation, CNCF, SNIA and OSI. He had been a project maintainer at SODA Foundation, and has played key roles in projects like Delfin, Kahu, NBP.
He has multiple certifications for cloud services including CKA and CKAD.