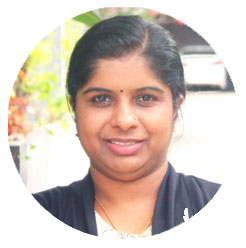 Ambily Kavumkal Kamalasanan
Senior Cloud Solutions Engineer | GitHub
Building an App alive with Generative AI
Join us for an exciting and interactive Copilot Workshop, where learning meets fun in a hands-on environment! Our workshop is designed to not only enhance your productivity but also ensure that your Non-Functional Requirements (NFRs) are not just met but exceeded.
19 Oct 2023 | Time: 11:30-02:00
Ambily KK is a seasoned professional in the field of Cloud computing and DevOps, currently serving as a Senior Cloud Solutions Engineer at GitHub. With over two decades of industry experience, she brings a wealth of knowledge and expertise to her role, making her a valuable asset to the organization.
At GitHub, Ambily concentrates on crafting tailored solutions that effectively address the DevSecOps needs of clients. Her role involves understanding the unique requirements of customers and leveraging her Cloud and DevOps skills to create context-specific solutions that drive innovation and security in software development and deployment.
Ambily KK is not just a professional; she is also a passionate writer, blogger, and coder. Her enthusiasm for technology and her dedication to sharing knowledge and insights with the community is evident through her written work and online presence.