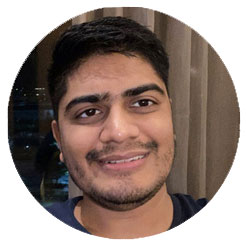 Software Engineer 3, | Walmart
Automating Workloads with Kubernetes Operator
1. What are Kubernetes Controllers
2. CRDs
3. What are Kubernetes Operator
4. When to use Operator
5. Use Cases of Kubernetes Operators
6. Operator Frameworks
20 Oct 2023 | Time: 3:30-04:00
Aditya is a Software Engineer working at Walmart on technologies like Blockchain, Hyperledger Fabric, Ethereum, Kubernetes, Operators, Web, Platform Engineering etc.
He is also an instructor at Udemy where he shares his knowledge of blockchain, Hyperledger Fabric, Kubernetes etc.
He is also very active in the open-source ecosystem and currently, he is the maintainer of some of the Hyperledger projects like Bevel, Bevel-fabric-operator, blockchain explorer and hlf-connector.
He is also supporting the open-source community by delivering talks and various handfuls of sessions. He is also a Developer Advocate for Hyperledger Foundation