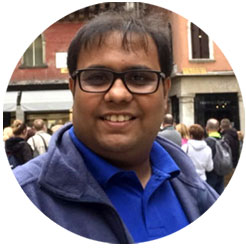 Senior Cloud Advocate | Microsoft
Decoupling observability from the application using Dapr!
29 Sep 2022 | Time: 12:15 to 12:45
Vivek Sridhar is a technophile and an Open-Source contributor with around 16+ years of experience in the Software Industry and works at Microsoft as a Senior Cloud Advocate, Cloud + AI Engineering team. In his previous role, he mentored startups, was a speaker at conferences/meetups for DigitalOcean as Senior Developer Advocate, and Co-Founder / Chief Architect of NoodleNext Technology. He was also heading DevOps and QA at BlackBuck and was a DevOps Solution Architect at HCL (Australia) in client engagement. Vivek started his career as a Software Developer with IBM Rational (India Software Labs).