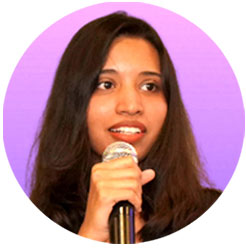 Open Source Advocate | DevRel, BoxyHQ
OSS is not just code, it's a Community
TRACK: FOSS For Everyone (India contributes)
29 Sep 2022 | Time: 11:45 to 12:45
Vanshika Srivastava is a tech and community evangelist. Her expertise happens in building and scaling communities, Web3 and Crypto. She has been advocating open source and ambassadors for certain projects. She is plugged into developer communities, SaaS, and startup ecosystem.
She is proficient in uplifting the goals of a community to establish connections, share knowledge, driving community engagement internally and externally. She is also contributes to the field of Developer Relations, Advocacy and Dev education!
Vanshika wants to empower and enlighten people on themes around Open Source, Diversity and Inclusion, Community-scale up and management, Women in STEM. She is working at Tech Startup(s) and sharing experiences around the same too!