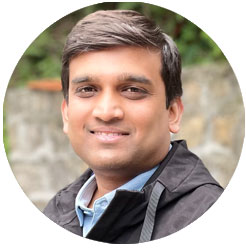 Principal Developer Advocate, Data Engineering and Analytics | Amazon Web Services
For over 20 years open source has been helping Builders to innovate and develop solutions. Whether it is the tools they use to develop, the libraries they combine within their applications, or the runtimes on which those applications are deployed – open source is pervasive. In this session I want to share how we think about open source at AWS, and how we work backwards from our customers to provide Builders with greater choice in how they develop and run their preferred open source technologies. Cloud is the tide that lifts all boats, and together with open source, is the future of IT.
29 Sep 2022 | Time: 14:15 to 15:00
Suman Debnath is a Principal Developer Advocate(Data Engineering) at Amazon Web Services, primarily focusing on Data Engineering, Data Analysis and Machine Learning. He is passionate about large scale distributed systems and is a vivid fan of Python. His background is in storage performance and tool development, where he has developed various performance benchmarking and monitoring tools.