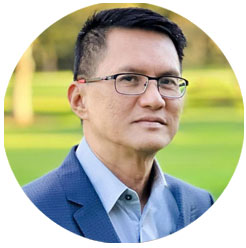 VP & CTO Cloud Solution, SODA Foundation Chair | Futurewei
Building Container and Multicloud ODF for tomorrow!
30 Sep 2022 | Time: 10:45 to 11:30
Steven Tan is VP & CTO Cloud Solution, Storage at Futurewei where he is responsible for open source strategy and collaboration. Steven brought together leaders across industries and founded the SODA Foundation which he currently serves as chair. SODA Foundation is a transformation of the Linux Foundation OpenSDS project which he initiated previously. Steven's career brought him across Singapore, US, China and Taiwan, and includes roles as founder and CTO at Cloudena, VP Engineering at ProphetStor, and VP Engineering and Technology at CipherMax. Steven is an alumnus of Nanyang Technological University and National University of Singapore.