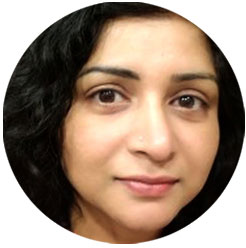 Competency Center Lead - Full Stack Development | Shell
How to securely use GitHub Actions to accelerate DevOps adoption
29 Sep 2022 | Time: 15:15 to 15:45
Sherin Mirza is Capability Centre Lead – Full Stack Development – Software Engineering at Shell. Sherin is passionate about driving adoption of software engineering best practices through DevOps embedment program, GitHub as Developer Platform, InnerSource at Shell, and building the capability center for software engineers.
Prior to joining Shell, Sherin worked across IT industry from various domains, for over 17 years with Dell, RR Donnelley, Baylor College of Medicine, and Halliburton.
In addition, Sherin also brings in rich experience in software development methodologies, Data Analysis, product quality and Security, development of cloud-based solution, managing globally distributed development teams.