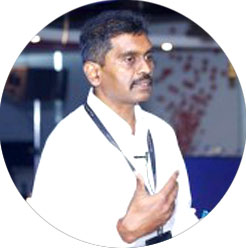 Engineering Lead | IBM Software Labs
Leveraging Opensource to bring up Enterprise class Observability
Observability goes beyond application performance monitoring to provide RCA of the problem environment. The smart analytical capability helps in understanding the contextual relationship of the application transaction environment and moves ahead with AI based prediction. Having said this, there are some fundamental problems of monitoring and tracing the native and legacy application environment. While, the application monitoring KPI's are managed well, there challenges in getting the end to end business transaction covered due to the heterogeneous nature of the application environment. In this talk, I will be discussing some of the key challenges with Observability and how opensource helps in bridging the gap to solve some of these challenges . Participants can learn more about Industrial usecase of Observability, its challenges, Opentracing & open telemetry and how industry is leveraging Observability to get into AIOPs space.
29 Sep 2022 | Time: 5:15 to 5:45
Rajesh Jeyapaul is an Engineering Lead at IBM Software Labs leading an Engineering team to implement Observability and AIOps features for Instana, an Application performance Monitoring tool. He has around 25 years of Industry experience and started his career with Aeronautical Development Agency (ADA) as Research Fellow. He has 6 patents to his credit and co-authored around 8 IBM Redbooks. He is regular speaker on conferences and has passion to take technology to developer community.