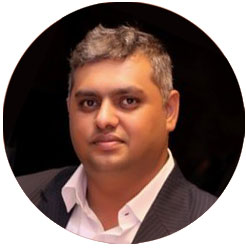 Senior Solutions Architect | Impetus Technologies Pvt Ltd
Data Mesh – An Architecture Paradigm. Is it must for all enterprises?
TRACK: Data & Bases: Open Source Rocks!
30 Sep 2022 | Time: 12:45 to 13:15
Raghvendra is a Technical Thought Leader and an author of the books, articles, and papers on latest technologies / frameworks with recognized publishers.
He's intimately knowledgeable in design & development for enterprise solutions, products, as well as cloud innovations that can be used to maximize the benefits of modern technology.