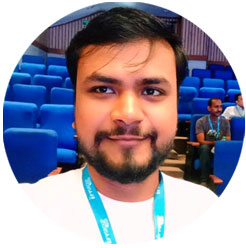 Sr. System Architect | Huawei Technologies
Data Management in Container and Multicloud Era
30 Sep 2022 | Time: 11:45 to 12:30
Pravin Ranjan has over 7 years of Industry experience in Linux, FileSystems, Cloud Technology, and Open Source areas.
He holds an M.Tech degree from NIT Trichy, and published multiple papers in international conferences including IEEE.
Currently focusing on the technology and ecosystem development for SODA Foundation projects like multi-cloud and Container Data Management.