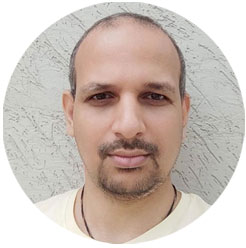 CEO & Co-founder | Devtron Inc
Devtron's Open source Journey
I will talk about the roller-coaster ride of transitioning Devtron from a closed source platform to a completely open source contributing to the Indian FOSS ecosystem. I also will share my experience of working in the industry for around 15 years on different technologies and finally ending up with adopting OSS and building open source solutions that the world needs. I will share my learning's of starting and growing OSS for people who want to start on this journey themselves.
The audience will learn about the challenges that an organization can face if moving from closed source to open source and how to deal with those challenges. The talk would also enlighten them with the advantages of open source and get started with open source contributions.
TRACK: FOSS For Everyone (India contributes)
29 Sep 2022 | Time: 13:15 to 13:30
Prashant is passionate about technology and is a maintainer of an open-source project called Devtron, a tool integration platform for Kubernetes. Previously, he was head of technology in the 6th most used travel app in the world and was instrumental in adopting Kubernetes and open source in 2017.
With 15 years of experience in disciplines like AI/ML, DevOps, QA, Full Stack WebDev, and Data Science has given him a deep understanding of technology and a unique perspective that has helped him create path-breaking open source dev tools.
His vision is to democratize DevOps so that organizations irrespective of their scale and size should be able to adopt the best DevOps practices and reach the level 5 maturity of DevOps. To this end, he has been spreading awareness through mentorship, blogs, and presentations.