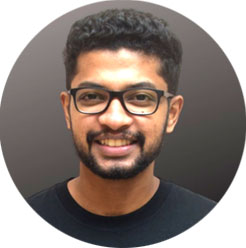 Developer Advocate | API7.ai
Lessons Learned from Three Years of Open Source Contributions
In 2020, Navendu started contributing to open source for the first time. In a couple of months, he had built a popular open source project that made it to the front page of Hacker News. Within a year, he was working in open source full-time.
Through these last three years, he was involved in building, scaling, contributing to, and maintaining open source projects—both personal and projects under foundations like CNCF and ASF.
In this session, Navendu talks about his journey and the lessons learned and shares his insights into open source contributions.
Track: Open Source and You
29 Sep 2022 | Time: 17:30 to 18:00
Navendu Pottekkat works as a Developer Advocate for API7.ai. Navendu's passion for designing, developing, and deploying scalable, distributed systems is evident in each initiative he advances as an open source maintainer. He dedicates to helping new contributors to open source by mentoring through the Google Summer of Code and Linux Foundation Mentorship Program. Navendu writes and talks about the cloud native ecosystem and his experience in contributing to, building, scaling, and maintaining open source projects.