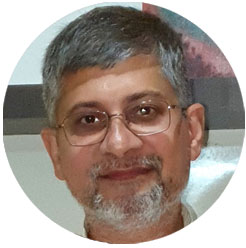 Practice Head Compute, Storage and Peripherals, ER&D | Wipro Technologies
Knowing Open Source - The door to a global career!
TRACK: FOSS For Everyone (India contributes)
29 Sep 2022 | Time: 16:45 to 17:15
Sainath Mathur has an overall experience of about 26 years in the IT industry primarily working on servers and storage. ISRO, Wipro, and Capgemini are the companies where he has worked in the past. Delivery of projects involving middleware, system and application products for server and storage was part of his portfolio. Currently responsible for Storage and Peripherals practice of ER&D at Wipro working on the development of solutions and differentiated service offerings for Storage and Peripherals customers.
He is the India Outreach Committee Lead of SODA Foundation.