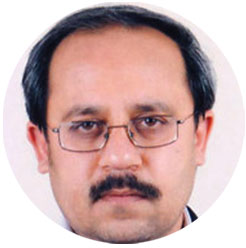 Director | Tetra Information Services Pvt Ltd
29 Sep 2022 | Time: 11:45 to 12:45
I am an accomplished and dynamic personality, specializing in Open-Source Software Services, with over 35 years of experience and successfully running an organization for more than 20 years.
I have authored several articles and have been a panelist in numerous seminars and webinars on Open-Source Software. I have been advocating Open-Source for more than two decades and am probably one of the very few people who has not shifted his focus to anything other than Open-Source.
I am the co-founder and CEO of Tetra Information Services Pvt. Ltd which focuses on providing Open-source solutions and services to Corporates and Enterprises and business partners to top Open-Source Software companies like Red Hat, Nagios, Zimbra and VTiger.