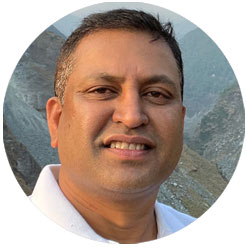 Lead Architect | Amazon Internet Services Pvt. Ltd.
Getting started with Bottlerocket, a free and open-source Linux-based operating system for hosting containers
Bottlerocket – https://aws.amazon.com/bottlerocket/ is a free and open-source Linux-based operating system meant for hosting containers. Bottlerocket focuses on security and maintainability, providing a reliable, consistent, and safe platform for container-based workloads. This is a reflection of what we've learned building operating systems and services at Amazon. The base operating system of Bottlerocket has just what you need to run containers reliably, and is built with standard open-source components. Bottlerocket-specific additions focus on reliable updates and on the API. This session will take you deep into the architecture of Bottlerocket, functionalities around security and administration of Bottlerocket, using Bottlerocket with Amazon EKS and Amazon ECS and a look at the upcoming roadmap.
30 Sep 2022 | Time: 15:15 to 15:45
Mani has been with AWS since 2016, and is currently working as an Lead Architect/Chief technologist working with customers across segments and key strategic initiatives in India. Mani has been in the tech Industry for more than 25+ years at various companies including Honeywell, Razorfish, Netscape, Sun Microsystems, HP, EMC and others. Mani is passionate about AWS, Modern Application development, Containers and Resilience. You can connect with Mani on LinkedIn and twitter.